HAPPY FIESTA, MIRABELLA!
Thank you for your interest in our upcoming event.
From 4-6 p.m. on June 30th, myself and my strategic mortgage partner, Nancy Rosenfeld, will host a casual conversation discussing real estate, mortgages, and refinancing. We will both share our predictions and insights about the market.
SCROLL DOWN TO LET US KNOW IF YOU'LL BE JOINING US!
(wine and cheese refreshments will be provided)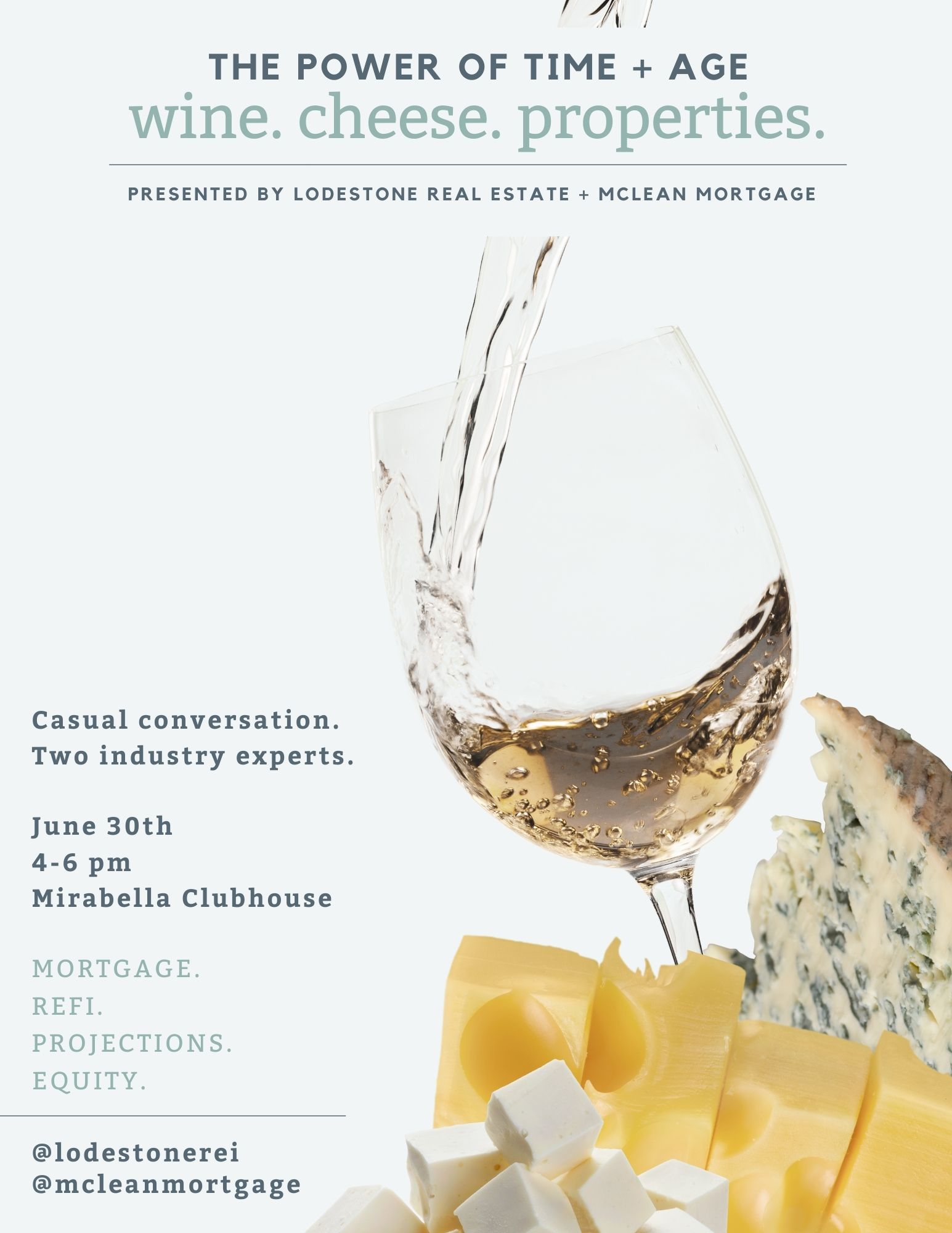 The Power of Time: Wine. Cheese. Properties.