Jane Mekik
Broker, REALTOR®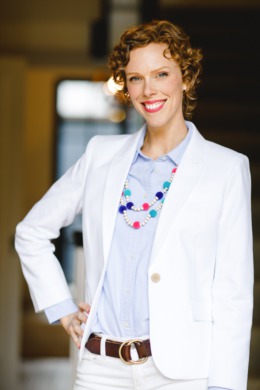 A California native, Jane has called Charlotte home since 2006. Upon graduating the year before from UCLA with a degree in Comparative Literature, she continued to explore her love of culture and traditions with global travels from Argentina to Europe to Nepal. When she finally planted her feet firmly in the Queen City, Jane translated these travels into passion-driven careers in the food and wellness industries. She is an RYT-700hr yoga instructor, and has taught at nearly every studio in town. By night she could be found cooking in the kitchens of some of Charlotte's hottest eateries, and was the chef and founder of Nocturne Events, a boutique catering company. 
After taking a few years "off" to raise her two little kids (read: full-time stay at home mom), Jane was ready to transition into a new path. With real estate in her blood (father was a developer and mother was CEO of a mortgage banking corp.), she threw herself into building her career as a residential broker. She pulls from the skill sets acquired on the mat and in the kitchen: she knows how to diffuse and de-escalate, how to keep calm under pressure, and how to focus on the task at hand, while maintaining the scope of the big picture. She prides herself in providing her clients with the communication and market knowledge that keeps the stress level down and the trust level up. While representing you in one of the biggest financial transactions of your life, she'll be with you every step of the way, and beyond. The relationships she builds with her clients last beyond the closing table, and she's there to help in the transition to the new home and new life!
These days, when she's not working, Jane can be found trail running with a group of girl friends, exploring emerging pockets of the city with her husband and kiddos, sipping an amazing latte at one of her favorite coffee shops, or curled up with a good historical novel. She lives in the Steele Creek area with the previously mentioned humans, two Holland Lop rabbits named Madeline and Max, and a tabby cat named Truffles. Jane speaks fluent English and French, and is conversational in Spanish and Turkish. (Her last name is pronounced meh-keek).