Lodestone Welcome Home Concierge Services
Allow us to extend to you a very warm early welcome to your future home. It is with great pleasure that we offer you the complimentary Lodestone Welcome Home Concierge Services to ensure your move is comfortable and filled with ease.
Services are curated by need, including out-of-state relocation and local moves.
Below you will find the resources and services offered for coordinating: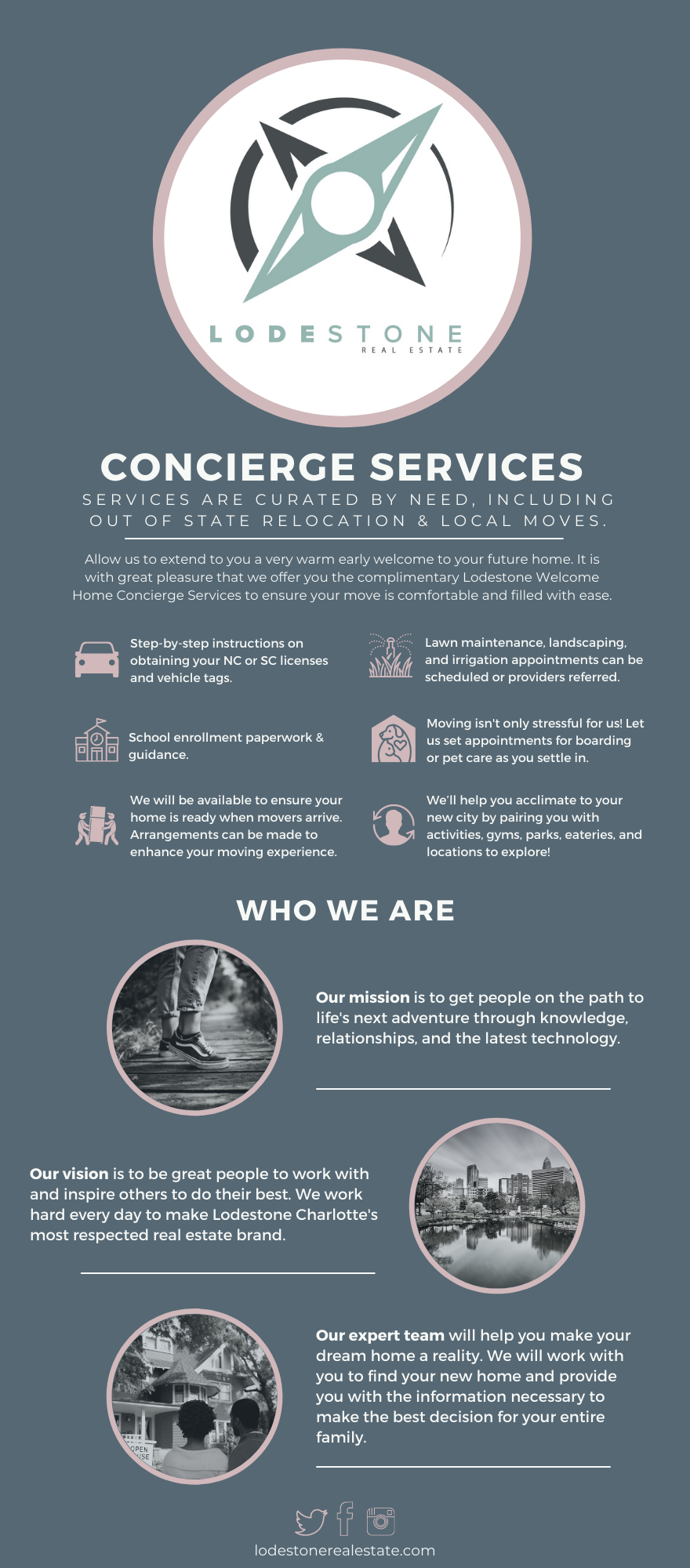 Leaving the Queen City? We're sad to see you go! Let us help send you off to your new home with love. Our Concierge can connect you with a Lodestone Preferred Partner Realtor in your new city and ensure you receive the Lodestone treatment in your new hometown.